Bass Player March '02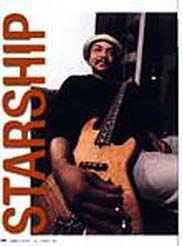 Michael Henderson 2001
"My bass looks so beautiful, I haven't put it down.
Albey you are a man of honor, thank you so very much"
The neck feels incredible, it's all that you said and more.

We were very excited when Michael called to order A bass, we've been fans from way back when... He and Albey spent hours on the phone talking about music and their upcoming projects. Michael reviewed my latest project "beautiful?it?s jumping man?very fantastic?all of it"